This past month I have been working on a ton of art and projects for friends, family and customers.
One extremely interesting project was when our family friend call me and asked if I might be able to sew her up a quilt using her husband's favorite shirts that he no longer wears.
This is such a great idea because you can use something that might have meaning to you to make a blanket that will be used forever.
The first thing we did was go to the fabric shop and get some material for the backing of the blanket and also some non woven interfacing (that you iron the t-shirts to so they don't stretch all over the place).
I simply layed out the t-shirts in a pattern that looked nice and did some math on what size each t-shirt would need to be cut down to and iron them to the interfacing and sewed them together.
When all the t-shirts were sewn together then I sewed the backing on and the next thing I knew we had a blanket!!!
It turned out so good that I was enlisted to make another one!
Linking with: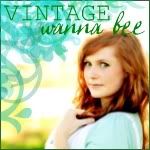 Blue Cricket Design